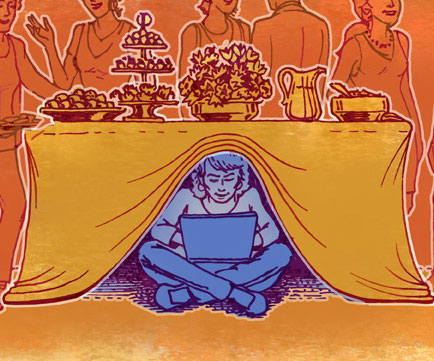 You work. You have a family. AND you're taking online courses for a degree and/or a better career. Your life is already as stuffed as a Thanksgiving turkey. Now that the holidays are coming, how can you juggle family expectations, classes, AND Thanksgiving-Chanukah-Christmas-New Year without losing your mind?
Remember, everyone wants you to succeed, right?
Most of the time, people want family members to do well and be happy. You're in college because you have an important goal in mind. Let family members know up front why earning a degree is SO important to you. This will make it harder for them to put the squeeze on you to ignore what you need.